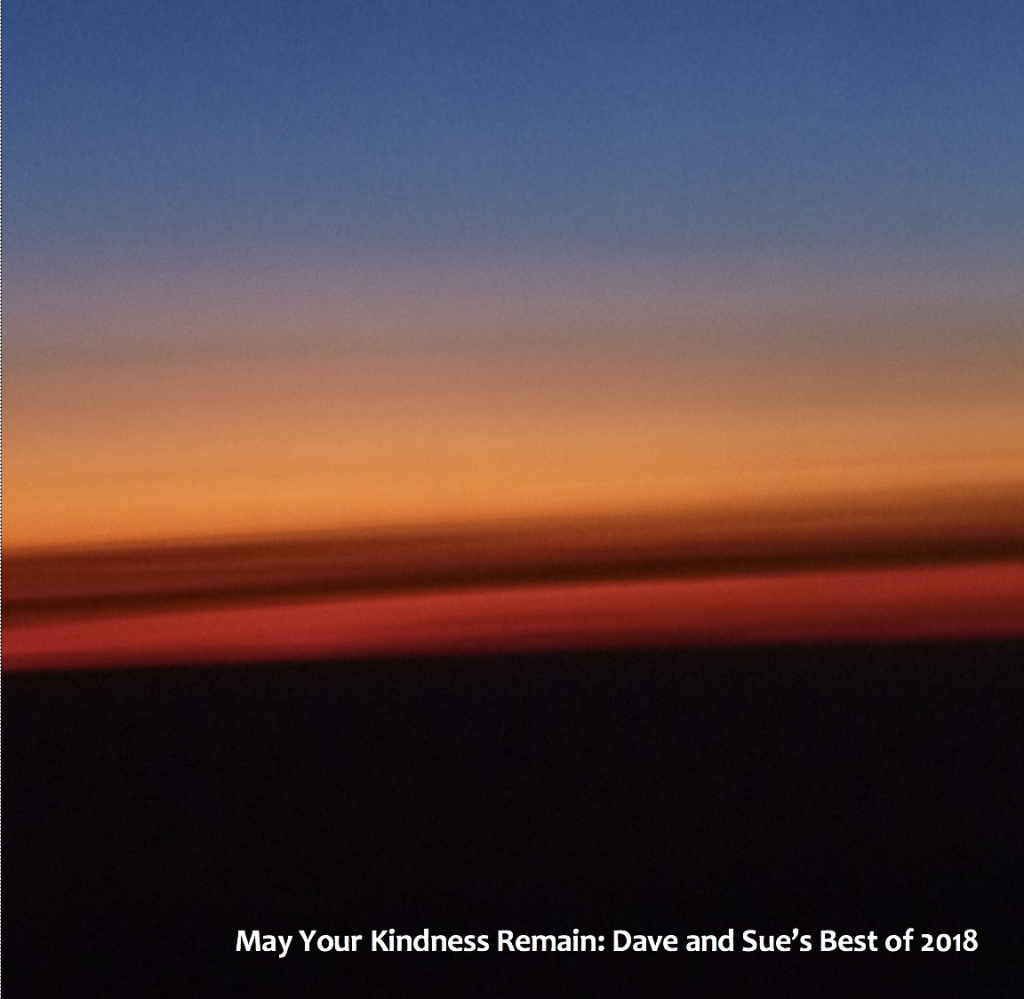 It's that time of year again. This is the thirtieth year in which I've made a best of the year compilation (on cd since 2000) to send out to friends instead of a card, and, for half that time, I've also written some online sleeve notes, updating approximately daily from today until New Year's Eve. I haven't posted this year's out yet, so if you're one of our regular recipients and don't want spoilers, look away. It's been a good year. I could have easily filled two cds worth of great stuff (I know somebody who sends out three) but selection and sequencing is all. I've broken a couple of my self-imposed rules this year. I'll explain that and discuss what I couldn't find space for at the appropriate juncture. But right now, it's on with the show..
Anna Calvi – Don't Beat the Girl Out of My Boy I saw Anna Calvi for the fourth time this year, second time I've seen her at Green Man and, while I always enjoy her, I didn't rush, arriving at the front of the main stage (you can do that at GM) halfway through her set, just in time for this song, which is timely and catchy as hell. She was in great form and this number – which Sue insisted I move to the opening track – takes her to a new level.
Rolling Blackouts CF – Talking Straight The CF stands for Coastal Fever. Nearly made a pilgrimage to Leeds to see this Australian jingle-jangle band, whose first full album, Hope Downs, soundtracked many open top journeys in our MG this long hot summer (on cassette, with bonus tracks from their EPs). But then I saw they were on at Green Man, where they filled the tent, and were great fun. Nothing else in their repertoire quite as catchy as this, mind.
Ry Cooder – Straight Street I've been a huge Ry Cooder fan for over 40 years, since I first saw him (twice) at the Cambridge Folk Festival. He's one of the only artists I still collect on vinyl (the others are War on Drugs and Arctic Monkeys). Sadly, I didn't get to see the only UK show on his recent tour, but I've heard recordings and he's in fine form, as this track from Prodigal Son demonstrates. Cooder's deep love of Americana of all kinds blends folk, blue and soul to the point where definitions are meaningless. I wasn't going to put this track after the last one – bit cheesy I know – but what the hell. Some copies of the disc cut this off a few seconds early due to my trying to be clever with fades. If yours does, sorry: hear the ending below.
Robyn – Honey Here's an interview with Robyn that explains the long gap between Honey and 2010's brilliant Body Talk. The first act on the CD that I've never seen live. We plan to rectify that in Amsterdam next year. Hard to pick between this and opener Missing U. Title track is so seductive, catchy and danceable tho'. Robyn is the best pop singer in the world, period. This is the best pop album of the year (though one artist coming up runs it close).