'Waterdrops' by John Lucas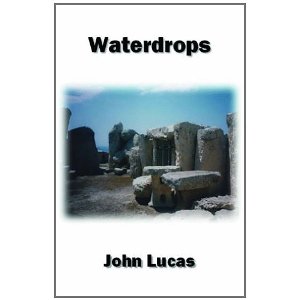 I don't write many Amazon reviews, but this great novel by John Lucas needed reviewing and I may as well repeat what I had to say here. It's currently out of stock on Amazon, but you can buy it online from the publishers or The Bookcase.
This is a first novel by a well known academic, poet and memoirist, best known for the prize-winning 92 Acharnon Street and the fine 50's memoir Next Year Will be Better: A Memoir of England in the 1950s. 'Waterdrops' moves adroitly between the Second World War and the mid-90's, building a mystery about the fate of the central character's father. At times, the reader worries that they are being cheated of some necessary, vital detail, only for the answer to appear at exactly the apt moment, taking the story deeper into the past. The writing is assured, reminiscent at times of Stanley Middleton. Lucas cuts between a convincing portrayal of a young boy observing the world of parents separated by war and the boy's father, stationed in Malta, where events take place that will not be fully unravelled for 50 years. An intelligent, absorbing novel that is also, in its unique way, a powerful love story.