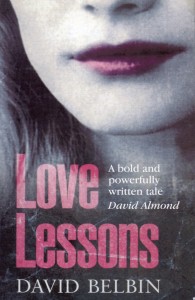 Today marks the end of the first stage of eBook publishing by East Lane Books, a digital imprint named after the location of our allotment. It's designed to bring some of my Young Adult novels back into print and open them up to a new audience, who missed them because they were marketed for teenagers. While the one-off Point Crimes and some of the other novels that I'm not currently bringing out are primarily for teenagers, books like The Beat series and Festival seem to work just as well for most adults, and have distinctly adult themes. Indeed, Love Lessons often found itself in the adult fiction sections when it was first a bestseller, back in 1998. It took until the mass market edition in 2001 for it to get onto the teenage bookshelves of WH Smith. The reason? It features a sexual relationship between a fifteen year old schoolgirl and her 23 year old English teacher. This is one of those storylines that doesn't go away, providing regular, unsettling news items, and my novel long predates Zoe Heller's on a similar subject and one by a former children's laureate that uses the same title and a similar plot to mine. (However, as her publisher pointed out, when my agent complained, 'they don't have sex, so it's not the same'). I could go on about how the effects of this last circumstance was one of the reasons why I stopped writing Young Adult Fiction, but life's too short to bear grudges.
Love Lessons was reissued in 2009 by Five Leaves, with a new afterword, but it was before they did eBooks. So, while that version is still, happily, in print, East Lane Books is publishing the digital edition (Kindle only for the moment, as sales in every other format are negligible). It's slightly corrected and has an extended afterword. And it's cheap. Only £1.99, despite being 50% longer than most of my other eBooks. Love Lessons remains my most popular novel in the UK. It doesn't have as many Amazon reviews as the first Bone and Cane, but the 21 it does have  are pretty impressive since it came out before Amazon existed (and they give an average of 4.5 stars). Rereading it for the new edition, it remains one of the three novels I'm most proud of (along with The Pretender and What You Don't Know since you're asking). If you buy a copy, please review it, however briefly.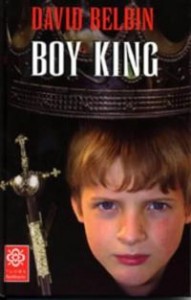 Also published digitally today is my historical novel Boy King, a first person account of the life of Edward VI, Henry VIII's only son, who was King of England aged nine, but dead at fifteen. This was my first and, to date, last historical novel based on real events (the other novel I wrote for the same publisher, The Right Moment, uses the second world war occupation of France as its background, but is entirely fictional). Why last? Because the research took several months and, while it was interesting, involving work, I'm a novelist, not a historian. I hope I came up with a tight, interesting look at one of the least written about parts of Tudor history. I tried to give a sympathetic face to a young man who is often presented as a sickly, over-religious prig. This wasn't a view that my research supported, and his is  a compelling life. My short novel is aimed particularly at readers who are the king's age. And it's nice, for this new digital edition, to be published by Bloomsbury, who also now publish The Right Moment which they hope to digitise in the not too distant future.