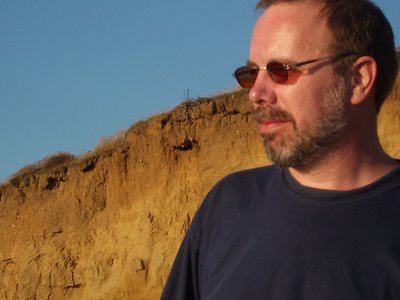 One of the differences I'm discovering between publishing a YA novel and publishing an 'adult literary(ish)' novel is that people ask you to write articles and the like to promote it. An advance chapter of 'The Pretender' appears in the new issue of Staple, out any day now. This little feature (with the photo above) appears in today's Sheffield Telegraph, and is reprinted here for my readers outside Yorkshire (that's Handsworth, Sheffield by the way).
David Belbin was born in Handsworth in 1958 and now lives in Nottingham. He has published more than thirty novels for teenagers, including 'Denial', set in Sheffield. His new novel, 'The Pretender', out next week, is more for adults. It's a novel about a bookish young man with an accidental talent for literary forgery. Poet and novelist Jackie Kay called it 'a gripping writerly thriller'.
Which book are you currently reading?
Philip Hensher's epic Sheffield novel 'The Northern Clemency', an old fashioned, quietly absorbing saga, with interesting details about how the city has changed over the last thirty years.
Which magazine do you most often buy?
I'm a magazine junky. I subscribe to Uncut, Mojo, The Word, Sight and Sound, Private Eye and the New Yorker plus various indy comics like 'Optic Nerve'.
What, where and when do you read?
I tend to read magazines and comics or graphic novels late at night, while listening to music. I read crime or light novels in bed before going to sleep. Short stories, poetry and more serious books during the day when my brain's at its sharpest.
Which books would you take to a desert island?
I'd like to reread all of Graham Greene's novels in the order in which they were written. I've just got hold of a copy of his early, suppressed novel 'The Name Of Action', which I'm looking forward to. I enjoy tracking down early work by my favourite authors that they won't allow to be republished, like Tobias Wolff's Vietnam novel and JH Prynne's first collection of poems.
Do you have a favourite picture book?
Anything by Anthony Browne, for instance 'Willy The Dreamer'. I love all his Magritte references.
Which writer would you most like to meet and what would you ask them?
I've met several of my favourite living writers, and, while some of them were lovely people (Richard Ford springs to mind) it's often more comfortable to keep your heroes on the bookshelf. That said, it has to be Shakespeare. If only to get definitive attributions for all the disputed plays and put a bunch of academics out of work!
Is there a fictional character you most identify with or particularly admire?
I've always identified with Pip in Great Expectations, for all sorts of reasons, none of them especially admirable. In those rare moments of success, he reminds me never to get too full of myself.