Stanley Middleton 1919-2099: A Celebration on May 8th 2010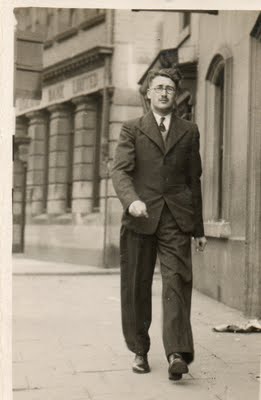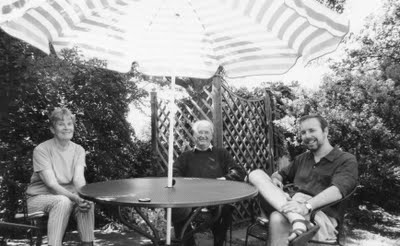 On May 8th 2010, the University of Nottingham will host a celebration of the life of one of its most widely respected alumni, the novelist Stanley Middleton. The Booker Prize winning author died in July 2009, a week short of his 90th birthday. The celebration will include live music, readings from Stanley's novels, poems and unpublished letters, together with short talks on his life and work.
I'll be introducing the event and talking about Stanley's life. Like Stanley, but 40 years later, I'm a UoN alumni. The other speakers and readers will be Professors Philip Davis and John Lucas, critic Paul Binding, publisher Ross Bradshaw, poet Sue Dymoke, writers Barry Cole and Tamar Hodes, together with Stanley's grandson, Matthew Lymn Rose and his granddaughter, Beth Eliot. Live music will be provided by Stanley's granddaughter, the soprano Caroline Danks, accompanied by Nicholas Danks, musical director of Corpus Christi College, Cambridge, on piano.
The event will take place from 2PM until about 4.30PM at the Djanogly Lecture Theatre, Lakeside, University of Nottingham, and is free, but spaces are limited and must be pre-booked. For further information and to book a place, go here or phone Sue Daley at the Alumni Office on 0115 846 6940 during working hours.
The photos above are of a young Stanley in the early 40's (unknown photographer) and me with Stanley and Margaret Middleton in our back garden, taken in the late 90's (photo: Sue Dymoke).