Loudon Wainwright sings in C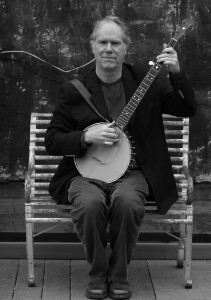 I was having dinner with friends recently and they started telling another guest that I was a massive Dylan fan. I confessed that I'd seen Dylan ten times, but it didn't seem that many to me. I have one friend who's nearly into three figures. Still, they got me thinking. Which other acts have I seen ten times or more? There aren't many. Gaffa, a Nottingham band from the 70's. REM, Elvis Costello and Richard Thompson. I'm into the teens for those three acts largely because they've been touring for so long. I first saw Thompson in 77, Costello in '80 and REM in '83.
The other act who should be on that list is Loudon Wainwright III. I've seen him eight or nine times. Loudon used to play Nottingham every year or two, but hasn't been here this century. There was a show booked at the Royal Concert Hall a couple of years ago but it was cancelled because of a death in the family. Loudon is a great songwriter and a fantastic performer, much better than any of  his (frankly, all over-rated) children. He's a master of irony and of the confessional song. His last few albums have been patchy (the latest is a tribute to Charlie Poole, 'High, Wide and Handsome') but I heard a new song recently which shows that he still has all of his talent, in spades. A rare piano song, 'Another Song in C' revisits one of his favourite themes, the break-up of a family. His own. This was recorded at Westhampton Beach, USA, last October 10th, at a joint show with Richard Thompson. Been too long since I saw a Thompson solo show too (seeing him with a band in January). Why don't you bring the tour over here, guys?