Sandy Denny Tribute: Nottingham, May 20th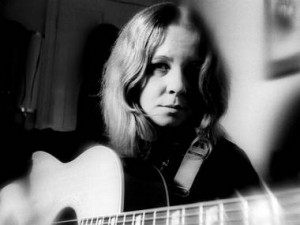 This is a much extended version of my review for the Nottingham Post.
After two hours forty fun-filled minutes with Elvis Costello's Spectacular Singing Songbook at the Royal Concert Hall on Saturday night (highlight, the revived, relevant again, 'Tramp The Dirt Down'), I was back for a show the same length. In the balcony this time, rather than my favourite spot – the middle of the fifth row – and with a twenty minute interval.
The show started so promptly (7.30!), we missed the opening remarks. Each of the acts was introduced by Andrew Batt who put the tour together and also worked on all the recent sandy re-issues including compiling and mixing the 19cd boxset. All credit to him, but I'm not sure this was a good idea. At one point my companion said that it reminded him of a sixth form concert. Certainly there was plenty of awkwardness which could have been dispelled had one of the musicians acted as compere. But presumably Jerry Donahue was only prepared to take the Richard Thompson role on guitar. And while it was great to see Swarb again, he isn't comfortable with being a frontman. Indeed, he ambled off stage long before everybody took their final bow.
I wanted to see this show partly because I never got to see Sandy sing. Her last Nottingham gig was in 1975, the year before I came here. I vividly remember the night in Easter 1978 when a friend had come round and was about to go when I put on the John Peel show. Instead of the usual introduction, John played three Sandy songs back to back, concluding with 'Who Knows Where The Time Goes'. The pair of us sat and listened, then heard that Sandy had just died, after a fall down the stairs. There's more on her life and death here.
The tribute show, even one with an august a line-up as this, is a peculiar, fragile beast. Too much reverence, it's like being in church. Too little, and the acts can blow the mood even worse. Opening with 'A Sailor's Life', Sandy's old band-mate Dave Swarbrick playing violin, Trembling Bells' Lavinia Blackwall could hardly go wrong, and one of my favourites, the lovely 'Late November', suited her Dennyesque voice too.
But nobody can capture the sad, timeless vulnerability that made Sandy's voice unique and it was often the people who sounded least like her who came off best. Scritti Politti's Green Gartside gave us a choice three songs, 'Like An Old Fashioned Waltz', 'Run For Cover' and a great 'The North Star Grassman'.
The best solo number of the show, though, was Joan As Policewoman's unique take on 'No More Sad Refrains'. Alone at the piano, in a dress rather than her trademark leathers, she gave a mesmerising, transformative performance. In the first half, she gave strong performances of 'By The Time It Gets Dark' and 'The Lady'.
Maddy Prior sang a strong 'Fotheringay', the song which gave the name to Sandy's short lived band, although her trademark dancing in the middle spoiled the mood of the song somewhat (and what was the point of introducing it afterwards? More amateurishness.) Guitarist Jerry Donahue played lovely lead Thompsonesque throughout, apart from one moment during PP Arnold, when he went a bit Eric Clapton. Thea Gilmore was lively and likeable. She has the right, rich voice to give Sandy songs a contemporary twist. She did two of the songs she's written with her music to Sandy's lyrics. They were a bit different, but in a good way. By contrast, while soul singer PP Arnold is still great, here, she felt out of place. To justify her presence, it was pointed out to us that she had sung with Nick Drake. Well, sort of, but Nick hated those backing vocals on 'Poor Boy' – with good reason, some would say.
Other members of the band got a song each, all enjoyable, including a fun 'Matty Groves'(not a Denny song, but never mind) and Blair Dunlop's 'The Sea' and 'It'll Take A Long, Long Time'. The other most memorable moment came with a traditional song, when the voices of Thea, Maddy and Lavinia were joined just by Swarb on violin for a beautiful 'The Quiet Joys Of Brotherhood'. Magic. The ending, of course, was what the vicar described as 'the inevitable', an effective 'Who Knows Where The Time Goes'. It was more than OK, with good moments, but not quite great, which probably sums up the evening. For those of us who are too young to have seen Sandy Denny, though, it was great to be able to hear many of these songs live. It's a legacy well worth celebrating.