Dionne Warwick, Royal Centre, June 3rd 2012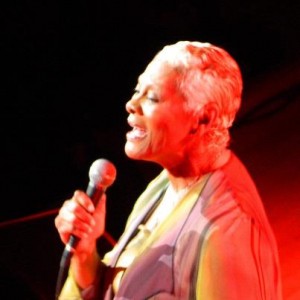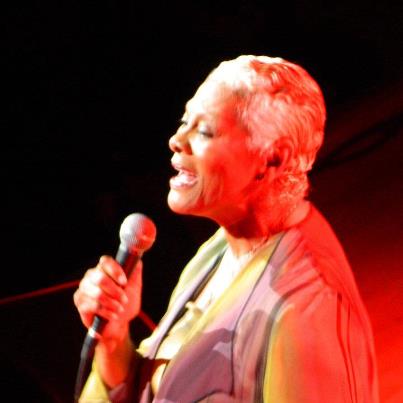 This review appears in today's Nottingham Post
Fifty years since her first hit and a few days after selling out the Royal Albert Hall, Dionne Warwick brings her band and the South Bank Sinfonia strings section to Nottingham, a city she first visited in the mid-60's and has returned to regularly ever since. Unfortunately, it's the middle of a long, wet bank holiday that has seen many flee the country. Only half of the seats have been sold. Dionne doesn't mind. 'The order of the evening is to have a good time,' she begins. Her voice has 'given her good news'. She's over a cold, so will be able to add a couple of songs that she couldn't manage earlier in the tour.
The early omens, however, are not good. Walk On By and Anyone Who Had A Heart are decidedly croaky. Her voice warms up through a snatch of You'll Never Get To Heaven and Message To Michael. It's hard to make out her introductions, which are drowned by the band. The new arrangement of I Say A Little Prayer is only so-so. An hour in to the ninety minute set, when she gets to Cole Porter's What Is This Thing Called Love, she's back to top form, but it's been a journey.
Into her seventies now, Warwick reminds us where Rumer, and before her, Karen Carpenter and Dusty Springfield picked up much of their vocal stylings. Her silky voice has an innocent, youthful vulnerability that can shift from optimism to heartbreak in a moment, and a gospel quality that her successors lack. There's Alfie, and Walk On By, of course. Also, a Brazilian section, in tribute to her new home. A lengthy Do You Know The Way To San Jose introduces her dinner suited band, which features two sets of keyboards, two percussionists and a bass guitar, plus the twelve piece string section. Warwick can be imperious, and when we don't applaud the drummer loudly enough, she lets us know. Later, during the singalong of What The World Needs Now just right, she makes us start the chorus again. Earlier, a lairy audience member is told to 'chill'. He does. There are a few bank holiday, boozed-up sounding shouters in the audience and, from our circle seat, we can see how security deal with them. Firmly.
Heartbreaker is dedicated to its co-writer, the recently deceased Robin Gibb. Dionne has always taken her material from the best, principally Burt Bacharach and Hal David. Tonight, the classics missed out could have filled another 90 minutes. On this wet evening, Raindrops Keep Falling On My Head was a surprising omission, Don't Make Me Over an unforgiveable one. The finale, Bacharach and Sager's That's What Friend Are For (a number one charity hit) was an audience favourite, reminding us of the singer's stalwart support for AIDS sufferers. It brought her a full, deserved standing ovation.