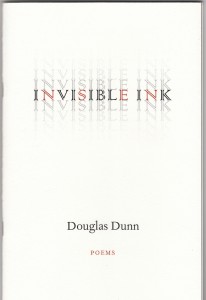 Oops, a month has gone by without a post. Sorry about that, especially to those who don't read my ramblings on Twitter (these are near daily and can be found in a box to the left, unless you're in China, where it's barred: sorry, Martin). I'm getting stuck in to a redraft of my next novel, so am unlikely to write again for a while, but I do have a guest blogger lined up very shortly. Though, to confuse things, she'll be writing under a pseudonym.
These days, I need to leave at least eight weeks between drafts of a novel so I can see the thing fresh.This means that, even after the surfeit of end of term marking, I've had time to check out some chunky books. So, rather than sum up my holiday reading at the end of August, as has been my wont, here's a quick account of what I've been reading lately.
Two novels that I'd preordered showed up in the same week and I had to put aside everything to read the new Richard Ford, 'Canada'. I've been a huge fan of Ford since 'The Sportswriter'. Indeed, I read the second in the Bascombe trilogy, 'Independence Day' in a day, pausing only to eat, so absorbed was I. And the prose in 'Canada' is as absorbing as ever. But it's a broken-backed novel that suffers from a curious inertness. Ford promises a bank robbery and a double murder in the opening sentence (some critics have praised this as a brave way of dispensing with suspense, while Ford said on Front Row that it was a cheap way of hooking the reader). But when you get to them… let's just say that the whole novel has a curiously flat quality.
It's a book of two halves, and the second half is less good than the first. In the first, you hope that everything is going to come together brilliantly, as it usually does in Ford. But…some of the plot points are, frankly, risible. That said, if you like Ford, you'll want to read this. There have been hints that he had huge trouble with this book and that it may be his last novel. I hope this isn't true, and I'd love to see some new short stories from him.
I'd never read any Hilary Mantel until 'Wolf Hall', even though my partner is a big fan. Dunno why. But I'm big on the Elizabethans, maybe because it was the most interesting period we did in history at secondary school. And, of course, I wrote my own historical novel about the period directly after the one that Mantel is covering. So I'm well aware of how much work goes into this kind of story, and how hard it is to pull off.
Loved 'Wolf Hall'. Raced through it during a four day train journey across Canada (yeah, the Ford would have been more appropriate, but it hadn't been written two years ago). Put aside time to read 'Bring Up The Bodies' with the same alacrity. But no. It wasn't that I had trouble with the names. There's a list at the front, after all. Maybe it was the common middle-book-of-a-trilogy-always-drags problem. But I wasn't gripped. Indeed, halfway through it got relegated to my bedside book, a spot generally reserved for middlebrow good reads. I did save the last thirty pages to read in the day.
Maybe my problem was the over-familiarity of the Ann Boleyn story. I saw Howard Brenton's terrific play about her at The Globe last year. Maybe it's that, in this novel, Cromwell is much less sympathetic than in 'Wolf Hall', coming to resemble a Tudor version of The Godfather. There are some terrific scenes and the writing is as sharp and intelligent as before, but there are times when Mantel seems so keen to include her research that she puts in stuff that doesn't really aid the story. Could be it caught me at the wrong time, and I'd have enjoyed it more had I read it more quickly. I only skimmed the reviews, but they appeared to be good. That said, Ford got almost unanimous raves. Something wrong there.
I used to get the Time Literary Supplement in batches of two or three from my friend, the novelist Stanley Middleton, who died three years ago this month. Missed it since, and this year I finally got round to subscribing.Last week's issue had a big round up of poetry pamphlets. These included a couple I'd already read, like the great new one by Ian McMillan (who gave a great talk at Southwell poetry festival this year) and one I'd not heard about, the first new poems in nearly a decade from Douglas Dunn.
You can't buy Invisible Ink from Amazon, but if you follow this link you'll be able to work out how to buy a copy. It's a gorgeously produced pamphlet, from Mariscat Press, and, for my money, contains some of Dunn's finest work: the wide ranging, witty and wise work of a poet embracing old age. Buy two and give one as a gift.
Two big books, then, but it's the thin pamphlet that really delivers. I'm now alternating between Jonathan Lethem's terrific 33 1/3 monograph about the Talking Heads' Fear Of Music,  Guy De Lisle's graphic memoir of Jerusalem and a proof of Anthony Cartwright's fine, forthcoming Tindal Street novel, the provocatively titled How I Killed Margaret Thatcher. I'll write about that in September. But, before then, I'll be sending you a valentine.