Bill Bailey – Qualmpeddler (Post review)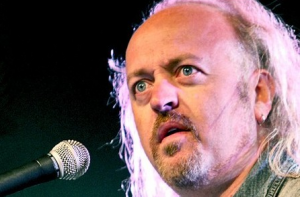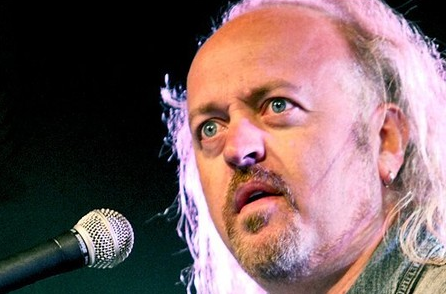 Bill Bailey sells out arenas, but prefers to play theatres. Lucky for us. This sold-out show at the Royal Concert Hall might be on the last leg of a long tour (the DVD comes out in November) but still feels fresh. There's no arrogance about Bailey, who introduces himself as being from the West Country. "I didn't keep the accent because I wanted to get on in life."
He's very clever, but never makes his audience feel stupid. His running gags work whether or not you know who Alberti or Chantelle is. The latter provided some of his best running jokes, like the question about the name of the upper part of the foot. I wonder if the guy who immediately shouts out the answer was at the tour's earlier Nottingham visit, back in May. Adroitly, Bailey uses the spoiler to go into an extended riff: "Is this the AGM of the one word heckle society"', that demonstrates why he is at the top of his game.
He's always happy to improvise and he likes to keep his audience thinking. It's a simple set. Several trees, eight instruments, half of them covered and a small screen that's used sparingly. His only props are a pointer and an unlit pipe for him to mug with. Not all the material is new, but that matters little. The numerous keyboard readings of the Match of the Day theme, from marching band to Jewish folk, are well worth revisiting, and tonight never threatens to become a greatest hits set. The first hour is over in a flash, with Downton Abbey's theme done dub style.
The post interval half hour ramps up the comedy a gear, with a splendid section about a visit to China and a restaurant that serves live owl, cooked in front of you. Obviously, Bailey has to take action… The fifteen minute encore brings out the big musical guns, from a home-made horn apparatus to a country song played on a bible guitar and death match badgers.
Every time you think it's over, Bailey comes up with something funnier that refers back to earlier in the show. The artist JMW Turner features, but it would be a crime to tell you how. Tonight's was a generous, intelligent and well-structured show that, at times, verged on the sublime. This year's Nottingham Comedy Festival could not have got off to a better start.