Provenance: a special subscription offer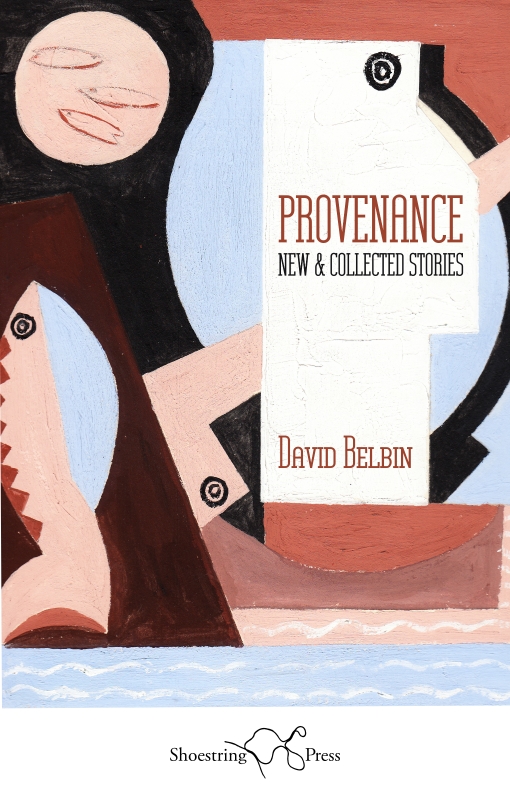 In June 2016, Shoestring Press publish 'Provenance', my new & collected short stories. There are eighteen, ranging from my first published piece, 'Witchcraft' (which appeared in Ambit  in 1989) through to four previously unpublished stories (of which one – 'The Way It Works' – is a substantial, five-part story), written last year. The pieces cover the full range of my work, with subjects from music to middle-age and friendship to art fraud. I'm very proud of this work and I'd be delighted if you wanted to pre-order it a discount. (£10 post-free, as compared to £12.99). Furthermore, if you order by May 9th, you will have your name listed as a subscriber in the back of the book.
The subscription idea, which helps decide the print run and guarantee sales, is something Shoestring has occasionally done before. This time, I've persuaded publisher John Lucas (a man who refuses to use email!) to accept electronic payment, by using this PayPal link (put your name as you'd like it to appear in the book by clicking the plus sign on the 'special instructions to seller' link that appears after you sign in). Or you can send a cheque to the address on the attached flyer, which tells you more about the book. If you prefer to pay by post or would like to see the subscription flyer for the collection, you can download a flyer by clicking here.
Before you ask me about the cover, it's explained by the title story, 'Provenance', and if you want to know more than that, you'll have to buy the book. There will be an eBook at some point, but Shoestring don't do them, and persuading John to take electronic payments is enough of a revolution for one year. Until then, I'd much rather you bought the print book and support one of our best small presses. I'm thrilled to be published by Shoestring, which doesn't do a lot of prose (when we were doing the UNESCO City of Literature bid, we worked out that it's the UK's third biggest poetry publisher) but the prose it does do is brilliant – like Derek Buttress's fiction and Philip Callow's superb memoir, Passage From Home. I'm proud to be in such company. It's important to support small presses and the work they do. I'd like to thank Shoestring and the editors of every small magazine and anthology that has published my work since the very beginning of my writing career, now in its 27th year. These days, when big publishers tend to concentrate on potential best-sellers, we need them more than ever.