Jesus and Mary Chain – Rock City, Nottingham 22.2.15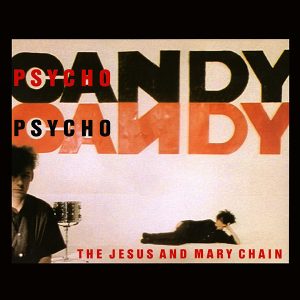 Anniversary tours come thick and fast. Can it really be 30 years since the JAMC's debut Psychocandy? Evidently so. This band's early, short, chaotic, feedback soaked gigs are a thing of legend. It feels utterly wrong for them to play their incendiary album in full, in order, like a museum piece. But that's what they're here to do tonight.
For most fans, they never topped their debut, but the first part of tonight's show is there to remind us that they produced plenty of other fine material. The band did move on from the Phil Spector meets the Velvet Underground noise (more recently adopted by Glasvegas) that they specialised in, to a more classic rock sound. But they never lost that chunky, mesmerising melodic edge, which was fully evident tonight. They open with the glorious April Skies and it's clear that, with improvements in technology, the band have never sounded better.
The next number, the supremely catchy Head On, was such an influence on Black Francis that many Pixies fans think he wrote it. Then there's the wonderful Some Candy Talking, followed by the title track of Psychocandy (which was dropped from the album) and a show stopping Reverence, all white light flashing, with its 'I wanna die like Jesus Christ' refrain. It's so good that it might have been better saved for the encore, if this band did encores. Upside Down finishes the half hour 'hits' set and they leave the stage, only to return two minutes later.
The drum sounds of Be My Baby heralds the opening of Just Like Honey. The crowd go crazy for the band's first album, which is performed in full, in order, without any introductions, until the end, when Jim Reid says that he hopes we enjoyed the show and this is the last number.
And it's fine. Great, in fact. The strobes and smoke make the stage very atmospeheric. The album holds up well. In A Hole and Never Understand are particularly good. But there's no suspense about what they'll play next. The crowd's excitement dissipates after a few numbers, only to revive towards the end with the terrific Trip Me Up. Psychocandy was what people had paid to see and it's what they got, but, for my money, good though this evening was, a balanced set reflecting the band's whole career would have been better, more exciting. Too much reverence, maybe.