Stanley Middleton's Centenary #Stanley100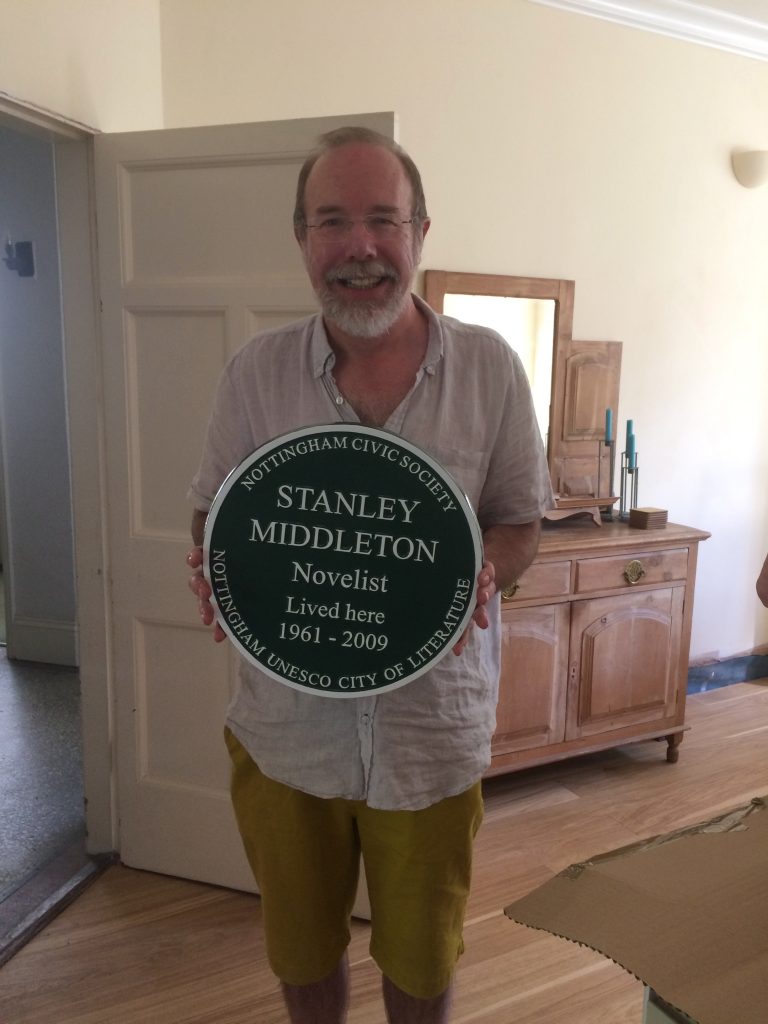 My friend Stanley Middleton, novelist and neighbour, died 10 years ago, a week short of his 90th birthday. This year his widow Margaret, who remained a dear friend, followed him, aged 95. Despite his working class roots and strong connection to the city (born in Bulwell, he moved two miles to Sherwood after publishing a couple of novels and stayed for the rest of his life), Stanley doesn't get as much acclaim as some.Perhaps that's because he set most of his 45 novels in a fictional version of Nottingham, calling it Beechnall, which critics occasionally assumed was in the Potteries. He wasn't interested, never getting an agent, turning down an OBE, not for a moment considering moving to London. He liked to write, and he like to teach, and he put his family first.
I'm not going to write much more about him here, except to direct you to the micro-site I've introduced and edited over at NUCoL's website. In my role as chair of Nottingham UNESCO City of Literature, I've crowdfunded the erection of a memorial plaque at 42, Caledon Rd, Sherwood, which was Stan's home for 48 years, and where the majority of his novels were written. The new owners, Felicity and Dave are more than happy to have it there and, though their renovations aren't complete, we'll be unveiling it at 1pm this Thursday, August 1st, which is Stanley's centenary.Penguin, who own Hutchinson (who published the first editions of all of Stanley's novels) are running a centenary publicity campaign. Here's the poster.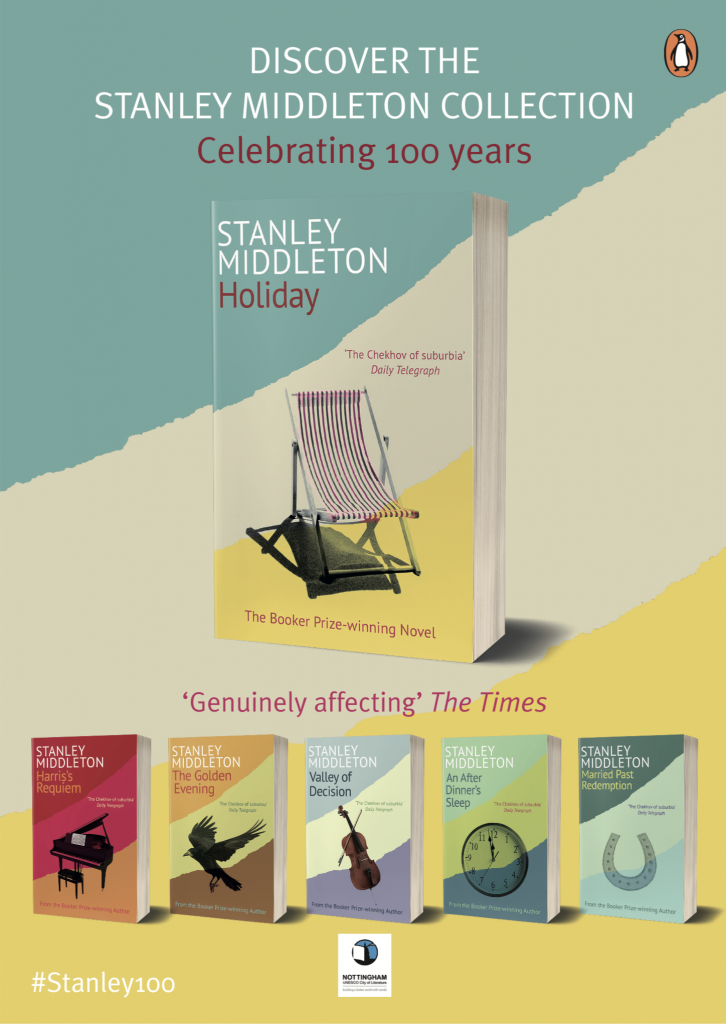 Shoestring Press, run by Stanley's old friend John Lucas, this week publish Poetry and Old Age (named after and including extracts from a late, unpublished novel) the first collection of Stanley's poetry, edited by his former pupil and literary executor, Professor Philip Davis. We'll be launching this at Sherwood Library directly before the unveiling. Stanley visited the library every Saturday and it's opening especially this Thursday at 11.30AM, with refreshments and the launch at midday, followed by a 15 minute walk (or short drive) to Caledon Rd for the unveiling. I hope that many of the people who kindly crowdfunded the plaque (and paid for copies of the book to be donated to Nottingham libraries) will come. Both events are free and open to all. But that's enough here: get over to the NUCoL microsite and read contributions from Stanley's daughters, Phil Davis, Sue Dymoke, Lee S Evans, Stephen Lowe and Cat Arnold.