Judy Collins Nottingham Playhouse 15/1/20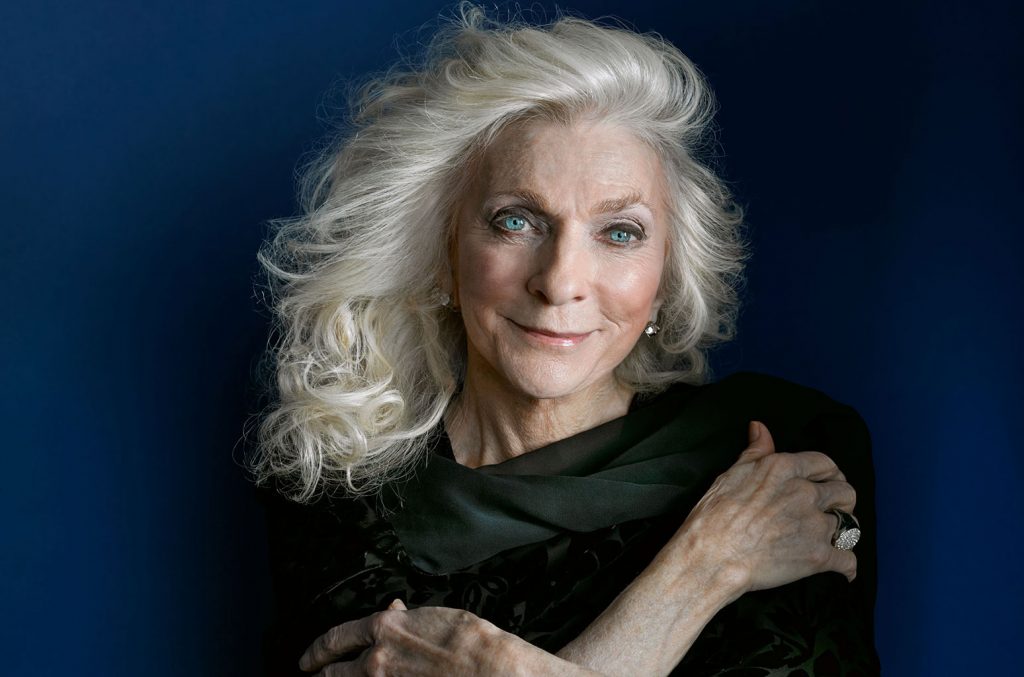 Judy Collins is a folk-rock legend, both as a songwriter in her own right ('My Father') and as an interpreter of others (she discovered Leonard Cohen and was first to record early songs by both him and Joni Mitchell). At 80, her long silver hair as big as ever, she shows no sign of slowing down. She says she recently played over 115 shows with Stephen Stills, who wrote 'Suite: Judy Blue Eyes' about her.
Tonight, she is accompanied by Russell Walden on piano and begins with Jimmy Webb's 'The Moon's a Harsh Mistress'. You can never get enough Jimmy Webb and she is one of his finest interpreters. The first hour is a mix of songs and storytelling. All the greats turn out to see her Greenwich Village debut, but then she discovers they're really there for her support, a 13 year old Arlo Guthrie (she's about to tour with him all summer). Al Kooper rings her up to introduce young Joni Mitchell, who sings 'Both Sides Now' to her over the phone.
There are some early gremlins but Collins' voice is fully warmed up by the time she sings 'Danny Boy', one of her father's favourites. Her version of Webb's 'The Highwayman' is as good as it gets and she excels on a recent UK number one (though somehow I doubt she knew about the Ellie Goulding version), Joni Mitchell's 'River'.
Collins tells us why she split up with Stills. 'He didn't like New York and he didn't like therapy. I was in both,' and makes wry references to her struggles with alcoholism. The first section ends with Ian Tyson's lively 'Someday Soon'.
Her black spangly top is replaced with a red one for the second set, where she accompanies herself at the piano for the first three numbers. Only five songs in this half, but what songs. She begins with her own, sublime 'My Father' and follows it with another classic, 'The Blizzard'. The set concludes with her two biggest songs. Walden returns for a perfect performance of Sondheim's 'Send in the Clowns'. For the encore, she tells the story of 'Amazing Grace' and then we sing along with it. Ninety memorable minutes.