Beth Orton – Rescue Rooms 6/12/12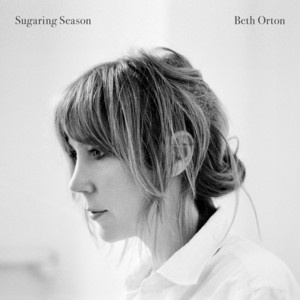 Not posted here for a while, partly because I've been writing: about music, mainly, which is what I mostly post about on here. But my regular gig review posts are no longer appearing because the Nottingham Post no longer does gig reviews. The entertainments editor took redundancy during the pandemic and, even before that, found it hard to justify reviews that wouldn't provide plentiful clickbait. The hassle of sorting free tickets and uploading the reviews wasn't worth it unless engagement was really high. So, while I've been to some great shows in the last few months – by The Delines, Gaffa, Elvis Costello, Nick Mason, Billy No-Mates and Lonelady, amongst others, I haven't had to write about any of them.
In the early days of my doing reviews, however, I was often in two minds about posting them here, not wanting to compete with The Post. Later, I got around this by slightly extending my Post reviews so you could get a couple of my more personal/fanboy observations and avoid the pop-up ads. While many of my old Post reviews are still online, if you can work out how to search for them, the majority aren't. So, during the summer doldrums, I plan to post a few that have never been up before, starting with this one.
This is one of the two Beth Orton shows that were used as settings in my short story 'The Way It Works', which appeared in 2016, so may be of particular interest if you've read that. The other was at Glee.
Each time Beth Orton plays Nottingham, the venues get smaller but the music gets even better. From the Concert Hall to Rock City to last year's twice postponed Glee show, she's become a more assured, riveting live presence.
She comes on solo, a thin figure in a long green shirt, and sings Magpie, the opening song on new album Sugaring Season. In husband Sam Amidon, Beth's also found an ideal musical partner, on guitar, violin and occasional backing vocals. He joins her for State of Grace, then comes and goes for the rest of the set.
Two of her best loved numbers, She Cries Your Name and Central Reservation follow. A packed but hushed Rescue Rooms laps up her unique voice, with its wide, soulful range that also has a vulnerable catch, as though she's about to come down with a cold. New songs Something So Beautiful and Dawn Chorus are particular treats.
Most of the new album is carefully mixed with highlights from each of its predecessors, like Safe In Your Arms and Concrete Sky. This is a tour by train, and she explains how, as the couple were loading their taxi for the station, the police chased a burglar through her house. 'I could have just gone, but we'd left the baby behind… anyway, they caught him.'
The exquisite, 73 minute sixteen song set passes in a flash. She returns solo, and gives us the much requested Stolen Car and a terrific, haunting Feel To Believe. Outstanding.
Beth Orton has a new album and tour in September, though she's coming nowhere near Nottingham, damn it.