Michael Chapman & Steve Tilston at The Running Horse, 7.11.2014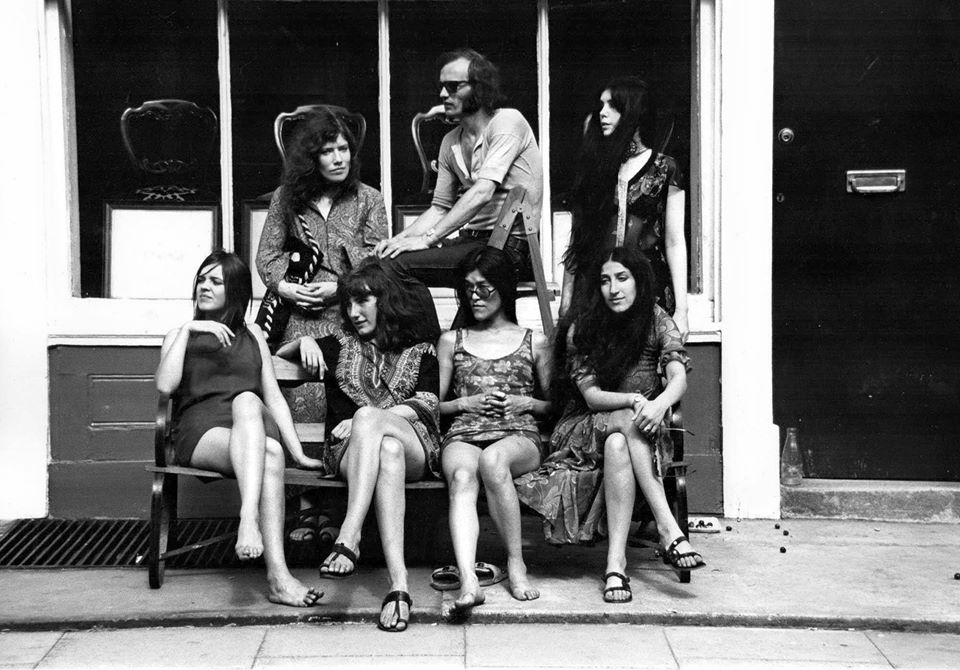 The great guitarist and singer/songwriter Michael Chapman has been gone for the best part of a year now. I've written about him a few times on here, but just realised that I never posted this review. I wrote it for the Nottingham Post back in the day, when he performed at The Running Horse on Alfreton Road with Steve Tilston. The review below is exactly as it appeared in The Post but is no longer on their website. I didn't take any photos at the gig, so I nicked the great photo above from Michael's website. With Michael is Bridget St John, who was performing with Michael the first time I saw him. I first met Bridget in 1976 but that's a story for another time, one that isn't far off.
RIP, Michael. To hear him at his guitar playing best, listen to 'Fish' or the posthumous 'More Fish', both of which can be found on bandcamp.
Post Review
The Songwriters' Circle. We've seen the format on television, filmed at intimate gigs in London. Now the Running Horse (partnered with the excellent Guitar Bar) brings it to Nottingham. They have two impressive pairings. On Friday 14th, it's two folk legends: Wizz Jones and John Renbourn. To kick things off, it's maverick hero, Michael Chapman, and the much loved Steve Tilston, proud father of Martha, also a big folk figure.
I've seen Chapman, now 73, a special guitarist with a taste for blues and ambient work, many times. Until tonight, Tilston, a youthful 64, had passed me by. His thirty minute opening set, including This Rocky Road, the traditional Fisher Lad of Whitby and new The Far Side of the World, is a beautifully judged, powerful set showcasing a strong songwriter with a distinctive voice. The last two songs are played on a ten string guitar.
Michael, to my surprise, is a revelation. He's always played some instrumental numbers, and collaborated with figures like Sonic Youth's Thurston Moore (who's at the Bodega next week) on more noise oriented work, but I've never known him do an entirely acoustic solo  set. Playing an old brown guitar, he begins with the fifteen minute Train Suite, a mesmerising mood piece that includes Nick Drake-like passages and more bluesy sections. He concludes with the new, three part, Spanish influenced The Madraguda. Beautiful.
After a break, the two men return for the song circle. 'That's called throwing Steve in at the deep end', Chapman says after Just Another Story. It's fascinating to see the two men make it up as they go along. Tilston adds terrific lead guitar to Shovel Boat RIver. The two men display a lovely rapport throughout an 40 minute set that concludes with another new Tilston song, Yo Mi Voy, which means 'I'm Going'. And then they were gone.