The Lexicon of Live – ABC in Nottingham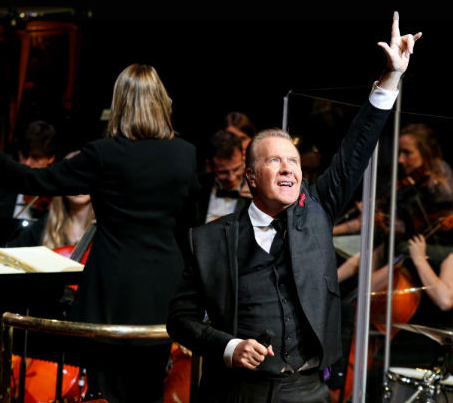 1982. I'd bought ABC's debut single, Tears Are Not Enough, on 12" a year before, when I was working. Adored Poison Arrow. My fixed term job was all but over and I was a year away from doing teacher-training. My girlfriend had a job at Kingsmill Hospital, near Mansfield. She'd bought a car but hadn't passed the test yet, so I used to drive her to work then come home.My oldest friend, Mike Russell, had a job he hated, as a trainee accountant, but at least he was earning, so could afford to buy albums, some of which he'd tape for me. A cassette of The Lexicon of Love arrived a couple of days after its release. ABC are a Sheffield band, and we were both from there, though neither of us lived in the city at the time, which made him extra keen on them.
So, one Wednesday or Thursday morning, after I'd dropped Barbara off at the hospital, I put the little cassette player I'd brought with me on the passenger seat and popped in the cassette that had arrived in the post that morning (remember when post came early?). ABC's debut kept me company as I joined the rush hour traffic back into Nottingham. From the opening track, Show Me, it knocked me out. Perfect pop with an emphasis on failed romance that struck a deep chord, for my first big relationship had nearly run its course and I would soon move out. By the time I got to the LP's side two, bookended by the brilliant Look of Love and the gorgeous All of my Heart, I knew that I was in the company of a masterpiece. This was Sheffield's year. The other side of the cassette was a new album by another city band whose recent singles I'd bought, the Human League's Dare.
Across the city, the student who would become my life partner was also being introduced to the album. Indeed, she went to see the original Lexicon of Love tour at Leicester's De Montfort Hall, whereas I didn't get to see the band until this century. The last time was with Mike, Sue and various Sheffield friends at the City Hall, a few years ago. It was good, but not, somehow, stunning: maybe because we couldn't afford the £75 seats, so were a way back. Or maybe it was because, at that stage, ABC had become a heritage act, with no new material that the audience had come to hear. And, when that happens, something vital often goes.
That situation changed this year when Fry released the sequel, Lexicon of Love II. What follows is a slightly extended version of my review in the Nottingham Post (whose Kevin Cooper took the photo of Martin and Anne above), where you can also see the setlist. The main thing I don't mention (reviewers never say where they're sitting but normally get decent seats, often around the soundboard) is that we had fantastic, third row seats. The first three rows had been saved for people willing to fork out double for a hospitality package with pass, programme and meet and greet, but they hadn't all sold).
ABC's Lexicon of Love is a towering album of the 80's: an angst-ridden glam-pop classic. As a debut, it was impossible to follow, but the band has endured. At least, lead singer Martin Fry – he of the gold lamé suit -have. There are no other original members.
34 years on, Fry has released a sequel, The Lexicon of Love II. The main surprise, perhaps, is that it took him so long. A pleasant surprise is that Anne Dudley, whose orchestral arrangements were so crucial to the first album, is back on board. She's taking a break from her own stellar career, which includes the music for Poldark.
The biggest surprise is that the sequel's a terrific listen, a mature suite of memorable pop songs that look at the original album's relationships theme from the vantage point of middle-age.
Lexicon of Love II is ABC's biggest hit since their debut. Deservedly so. Tonight's tickets are pricey, but no expense is spared. ABC are with the Southbank Sinfonia, conducted by Dudley. The great Carol Kenyon (best known for the vocals on Heaven 17's Temptation and touring with Pink Floyd) is one of the backing singers. I worried that Fry would make the mistake Jethro Tull's Ian Anderson made with his Thick as a Brick II tour. He performed the old album first, then the sequel, which was bound to suffer by comparison, and it made for a very flat evening.
Fry is more savvy than that, interspersing familiar songs with most of the new album in the first half. The lovely Lexicon of Love overture (originally the B side of final album single, All Of My Heart and, shockingly, not included on my extended CD reissue of the LP) leads into one of their best post-Lexicon singles, When Smokey Sings. Fry wears a grey three piece suit rather than gold lamé but his shoes are golden. Viva Love is the first of three strong songs from the new album before he throws in (How To Be A) Millionaire. Support Rob Fusari joins him for this and the excellent co-write The Singer Not The Song, which Marcello Carlin, my favourite music writer, waxes lyrical about in a short story that is the centrepiece of the lavish programme. Fry looks like he's having a ball. He resurrects one of ABC's best songs from the forgotten years, The Night You Murdered Love and closes a packed first hour with Be Near Me from the Millionaire album.
The second half is the first album, and it does not disappoint. I've seen this classic done with an orchestra before, but tonight was even better. Not a duff track on it, and The Look of Love brings the house down. There's a free seat next to us in the third row, so we take plenty of opportunity to dance. And we get ABC's best song twice, for they do it as a sing-along in the encore. Both versions feature a gorgeous moment when Carol Kenyon, right in front of me, sings the melody line. Fry is in fantastic form, clearly enjoying himself enormously and the revamped Concert Hall (with free, good wi-fi, unlike my home for several hours when I wanted to post this: thanks, Virgin) has never sounded better. A stunning show.
Oh, and, a few months after Mike died, a year ago, I inherited my pick of his albums. Mostly things I didn't have, obviously, but I chose some for their sentimental connections, like the Big Star albums, which used to be our secret, and The Lexicon of Love. The programme with Marcello's sleeve notes will live inside its cover. Mike was a big fan of Marcello's music writing too, and he'd have liked that. He'd have loved this show.