Shaggy Blog Stories For Comic Relief – Out Now!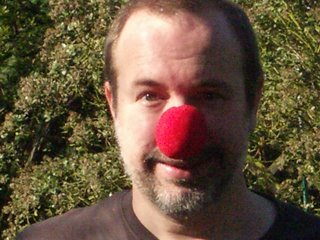 Mike's week-long marathon is at an end and Shaggy Blog Stories is digitally published. You can buy it here for a mere £8.96 of which £3.63 goes to Comic Relief (the online publishers, Lulu, have donated all their profit but note you have to add postage). I had trouble coming up with my own contribution to the book (I don't really do 'funny' which was the qualification for inclusion). Then I looked at my handful of deleted posts. Most of these were ones I removed when I wanted to keep entries about a conference I was running high on the site, but the one in the book (I can be found at number 78 of 100)… let's just say that while it's a wry, kind of funny story, it has a definite 'biting the hand that feeds you' element that made me take it down after a few days. But not before a Sunday Times journalist rang me about a story and, before we started discussing it said: 'you won't write about this call on your web-site, will you?'
Anyway, if that doesn't intrigue you enough, the book also includes contributions by, amongst many brilliant others, Girl With A One Track Mind, My Boyfriend Is A Twat, Andrew Collins, Swish Cottage and the Diva himself. (Full list on his site here). And it's for a great cause. If you've read this far, you know you really want to click on the link above, but to make giving even easier, here it is again. Enjoy! Now I'm off to buy my copy.