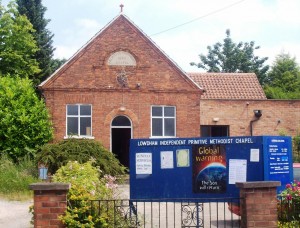 I'm appearing on the free Saturday at this year's Lowdham Book Festival, the twelfth and second since they lost Arts Council funding. Despite the reduced funds they have a terrific line up. My only complaint is that all my mates are on at the same time. For, while I'm in a marquee with Karen Campbell and Danuta Reah, talking crime you could also be watching John Lucas talk about his brilliant 50's memoir, John Clark discussing his wonderful graphic novel Depresso (which I wrote about last year), or poet Greg Woods launching his new collection.  I won't be in the least offended if you don't come and see me.
Before that, on Monday, in St Mary's Church, there's the first ever East Midlands Book Award presentation (6.30-8, award announcement at 7) which, again, is completely free, so do come along if you're within striking distance. The festival has loads of music stuff too, including talks by Ian Clayton and Graham Jones (author of 'Last Man Standing' about the decline of record shops, which I enjoyed) this Sunday. I hope to be at that, and am particularly looking forward to a sound illustrated talk by Rob Young, author of 'Electric Eden', which I'm reading at the moment. The festival runs for a whole month this time, though the main events are spread over a week. So Rob's talk is on Monday, July 11. Before all that – tomorrow, in fact – the fine poets Mahendra Solanki and Sarah Jackson are giving a poetry masterclass. Even as I type, Mike Wilson is about to appear in the Methodist Chapel pictured above, where we had a great day of events by NTU writers last year.
I'll be shooting off to Northumberland for a 60th birthday party straight after my talk next week so there'll be no blog update from me next weekend, but I have arranged a special treat. Next week, there'll be my first ever guest blogger, the redoubtable, ridiculously talented crime novelist Charlie Williams, author of Stairway To Hell and the amazing Mangel quartet that begins with Deadfolk, which is a ridiculous 99p on Kindle (even cheaper than Bone & Cane). In honour of Charlie, my favourite Bowie single, and in honour of Rob Young, some psychedelic folk. Enjoy.
David Bowie – Drive-In Saturday
The Incredible String Band – Mercy I Cry City