Laura Cantrell: Nottingham Glee, 4.5.16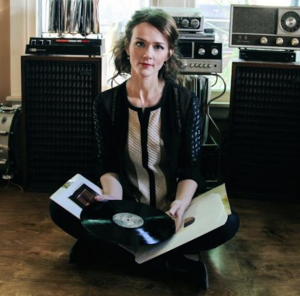 One last archive review no longer on the Post website before the autumn round begins in a couple of weeks. This was Laura Cantrell's third Glee show. I reviewed the other ones here and here. Nearly time she came back again.
Modern country music has an embarrassment of fine female singer/songwriters. Few have as pure a voice or acute a song-writing sensitivity as Laura Cantrell. On her third visit to this venue, she does not have a new album to promote, a rather enjoyable collection of her BBC recordings. Most were made for John Peel, a huge fan of hers.
Once again, Mark Spencer is on guitars and pedal steel. His feisty, accomplished accompaniment occasionally drowns bassist Jordan Caress.
Opener Pile of Woe could sum up the theme of half of Cantrell's songs, while the chipper Can't Wait is followed, wittily, by the equally upbeat Wait. The title track of No Way There From Here is the first big ballad. All Blue, from the BBC album, is preceded by a vigorous debate about whether it's in C or D. (D is the correct answer. Laura wins).
The set's highlights include the haunting When The Roses Bloom Again, with an anecdote about Rickie Skaggs and Barry Gibb reinterpreting the original version of the song. A Record Store Day first vinyl release for Laura's debut LP leads to Not The Tremblin' Kind dominating the setlist for the first time in many years. No less than five songs from it close the main set, including Two Seconds and a rousing Churches Off The Interstate.
For the encore, Cantrell is joined by former Nashville neighbour Kris Wilkinson Hughes from support My Girl, The River. They debut an untitled new ballad, which includes the word 'surmise'. Is this a country word? Laura wonders. 'What would Nick Lowe do? He'd use it. So I did.'
Cantrell exudes poise, with classic country looks and voice, and finishes with a piece of classic country, Sing Me Back Home, loving slowed down in  tribute to its author, the late Merle Haggard.
Laura Cantrell – When The Roses Bloom Again (live at the BBC)