Wednesday, September 17, 2008
New Horizon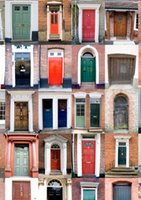 I'm about to publish a novel which is partly set at one of the UK's oldest (fictional) literary magazines, so it seems particularly appropriate to welcome a new incarnation of one of the last century's best known little magazines,
Horizon
. The wide ranging magazine, out today, is edited by Jane Holland and published (online only) by Salt. There's loads of interesting fiction, poetry, reviews and articles there, including a good article on
how to get an agent
and a new
short story
by yours truly. Check it out.
Now I'm off to Stratford to see Dr Who and Jean Luc Picard in some play called
Hamlet
.
Saturday, September 13, 2008
Dancing About Architecture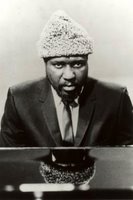 Last week, reviewing a book in the Guardian Review, Tibor Fischer credited the famous 'quip' that 'writing about music is like dancing about architecture' to Elvis Costello. I knew this was wrong because I'd first heard the phrase credited to Frank Zappa (who I believe Elvis also credited it to, in an interview with Timothy White), later hearing it attributed to both Thelonious Monk (my favourite candidate, pictured) and Charlie Mingus. I was sitting in a hotel room opposite Exeter Cathedral last Saturday night, half watching a Sigur Ros DVD, so I googled the phrase and came up with an interesting article
here
that I cited in a short letter detailing some of the many candidates for the quote, including the US comedian Martin Mull. The Guardian published the letter today, but replaced the whole second paragraph with 'presumably there is no definitive source' which, while it seems to be true, isn't what I wrote.
The reason the quote stuck with me, and
that people keep using it
, is that loads of people who love music but can't play or sing try to write about their passion. Aged nineteen, I was keen to become a music journalist, writing about my favourite acts, but English Literature turned out to be a better bet. Some of my contemporaries stuck with it, though most drifted into mainstream journalism. Rock music is hard to write about well. I've got unread books about Dylan by distinguished professors on the music shelves, and a hardback history of Roxy Music by a former mate that I keep meaning to get round to. Reason being, I'd rather read historical accounts of the careers of musicians I love than I would attempts at academic argument which either ignore the music in favour of lyrics or (more rarely) get lost in terminology that I find hard to follow. There are, however, a few people who write about music superbly. See
this blog
(currently resting) for some good examples, or read the late
Ian MacDonald
's book about the Beatles to find writing that is full of insight and makes you listen to the songs discussed afresh. Doubtless there are plenty more examples (feel free to use the comments box). Meanwhile, my partner's a big fan of modern dance, though I'm not keen, but I shall ask her to tell me next time there's a show on about architecture.
Monday, September 08, 2008
Summer reading, part two
Just back from Cornwall, where we did a lot of walking and rather less reading than anticipated, but I did enjoy Anthony Cartwright's powerful, affecting debut,
The Afterglow
, set in the Black Country and finally got round to David Mitchell's excellent 'Number 9 Dream'. I'm now well into Stanley Middleton's absorbing new novel,
Her Three Wise Men
where a production of 'Twelth Night' in a fictional North Midlands town draws out all sorts of rivalries and secret histories.
I'm not sure if my favourite band, REM, have sanctioned this new version of 'It's The End Of The World As We Know It (and I feel fine) by the current US president, but it's a lot of fun. Catch the vid before some bugger bans it and watch out for the Winston Churchill cameo at the end.