Thursday, January 29, 2009
John Martyn dead at sixty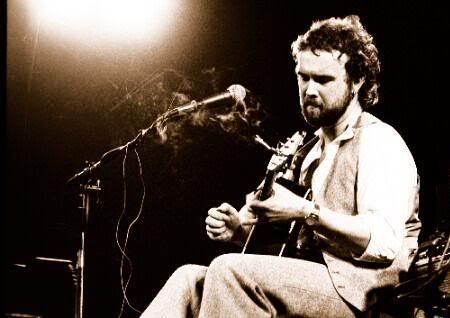 A short while ago I heard that John Martyn had died, first via Twitter, which must be a sign of the times, then in mobile call from my brother, Paul. I doubt John knew what Twitter was, or had much time for the web. My first thought was, 'how sad', the second: I'm amazed he lasted so long, given his ill health and the vast quantities of drugs and booze he consumed. The first time I met him, in 1976, he blasely snorted a line of smack in front of me and the other people in the dressing room. The last time, just before he started doing those 'heritage album' tours, he was in a bad way and a lot of the fire seemed to have gone. I listened to a couple of the Grace and Danger tour shows from last autumn and I'm sorry I didn't go to one. I did see the official Grace and Danger tour, or, at least the tour he did not long after the album came out. He played Sheffield Lyceum, a lovely theatre that was then a complete wreck. It was unheated and the show only featured one song from the new album. Not one of his best gigs by any means, though I suppose that my enjoyment wasn't helped by it coming at the end of a Peak District make or break holiday with my about-to-be-ex girlfriend (G and D is a devastating account of a break up, and the album had been delayed for years because the label manager - a friend of John and his wife Beverley - found it too upsetting). The Sheffield mayor was in the audience, assessing the venue rather than John, but this didn't prevent John from lighting a large, pungent spliff in the middle of the set. Ah, the days when you were allowed to smoke at gigs...
I saw John umpteen times and met him twice. There are three things I wrote about John, including a 1978 interview, linked
elsewhere on this site
(the interview link is broken at the moment, so if you want to read about how he exploded when I told him about an article in the London Magazine analysing the lyrics of Nick Drake, whose death was then a recent memory, try
here
). He also makes a cameo appearance in my Glastonbury novel, 'Festival.' His music meant an awful lot to me in the mid to late 70's and, unlike many of the people I listened to then and now respect but rarely listen to, I still play John's music all the time. Not just 'Solid Air' and 'Grace and Danger', but 'Stormbringer,' 'Bless the Weather', 'Sunday's Child', 'One World' and 'Inside Out' are masterpieces, I think. I've put together a
playlist
on Spotify featuring some of my favourites. (If you're not on Spotify, a great free streaming service, have a free invite
here
). He was a difficult guy, but an authentic one, with a huge musical talent and appetites to match. 'Rest in peace' hardly seems the appropriate thing to say where he's concerned. I can hear him shouting back: 'no rest for the wicked' and giving that loud, maniacal chortle... Goodbye, John.
Wednesday, January 21, 2009
Shoestring evenings at the Flying Goose Cafe, Beeston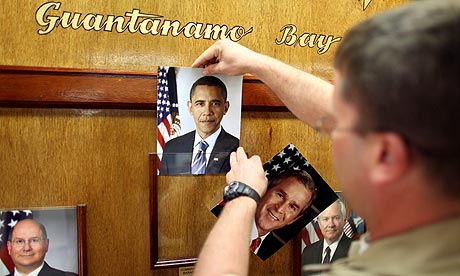 Jon McGregor
and I launched this year's monthly readings at the Flying Goose Cafe last night. It was a lovely evening, where we both did old stuff in the first half (tho' Jon hadn't performed his postcards from a 2005 voyage to Antarctica before) and new material in the second half. I read a story about Guantanamo Bay, which I hope (especially after
today's news
) will be out of date by the time it's published. Jon read an extract from his next novel, 'Even The Dogs', which goes to Bloomsbury next week and is due to be published in February 2010. The only hiccup during the evening was during my last reading, when a mutual friend keeled over in a faint, luckily hitting the floor rather than the edge of a table. But he was well enough to crack jokes about Chuck Palahniuk within a couple of minutes.
There are currently two more readings lined up in this series and, since the details of each have changed, I thought I'd plug them here. On
February 24th
, in an international evening, Anglo-Australian poet Adrian Caesar will be reading, along with Scottish-Canadian poet Alexander Hutchison. On
Tuesday March 17th
, the season concludes with a rare reading from Anne Stevenson and special guest. The Flying Goose Cafe is on Chilwell Road, Beeston and the readings run from 7.30-9 with a free glass of wine and other refreshments available, at a bargain price of £3. Arrive early!
Sunday, January 04, 2009
Holiday Reading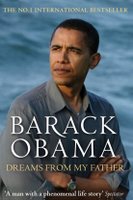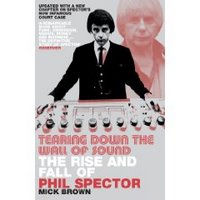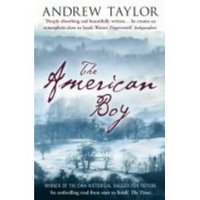 Happy new year. First, the news: I'm delighted to see that Martin's back, with a a
poetic new blog
. And I can't understand why they had to name the new Doctor Who quite so early, when he doesn't appear until October 2010. Also
here
's something fascinating that I missed while we were away.
We were in Cuba over Christmas. Havana is one of my favourite three cities and I found a copy of
Pedro Juan Gutiérrez's 'DIrty Havana Trilogy'
in the airport, where we had an eight hour delay (thanks for the warning to Virgin, who'd known about it for days and still let us get up at 5.45AM to hang about the airport all day). I read all three novels over the next three days and they're compulsive story telling, although some of the sex reminded me of the excruciating stuff that Walter Mosley's been peddling in his ill-advised 'sexploitation' novels. They're very good at conveying a feel for Havana in the desperate days of the early-mid 90's. He's written a few more novels, equally autobiographical and of varying repute, but I won't be rushing to check them out.
The novel that Sue and I both read and enjoyed most this trip was
Andrew Taylor's The American Boy
(thanks, Kevin), a Wilkie Collinsish Victorian crime pastiche with modern pacing and an engrossing plot - although the Edgar Allen Poe aspect, which drew me to it in the first place, was its one weak point. This lasted me for three days in the valleys of Vinales.
Too heavy to cart to Cuba, but devoured before and after the trip was a hardback of
Tearing Down the Wall of Sound: The Rise and Fall of Phil Spector
by Mick Brown, a fascinating, superbly researched biography of the legendary producer, about to be retried for murder. The section on Cohen's 'Death of a Ladies Man' was a little thin, mind, but it does at least recognise the album as a neglected masterpiece. The books also whets your appetite for loads of other collaborations that Spector recorded but didn't release. Since coming back I've also finished Rose Tremain's fine novel
'The Road Home'
, highly recommended.
The Draining Lake by Arnaldur Indridason
is probably the best so far by this Icelandic author (also liked the film of the first one, 'Jar City', which came out last year). Erlandur is in a different league to Wallander (the first UK TV adaptation of which we watched last night, with Branagh playing the dour detective in slightly above standard Sunday night fare), though they share some qualities. Fantastic translation by Bernard Scudder, who died this year and will be much missed.
The Bird Room by Chris Killen
isn't out yet, so I probably should write about it until the novel is published later this month (although it already has eight Amazon reviews - blimey). Let's just say it's sexy, poignant and smart, with an engaging silliness. That I liked it so much has nothing to do with the fact that Chris was one of my first dissertation students when I began teaching undergraduate Creative Writing six years ago (but the fact that I got an advance copy does).
Book of the holiday, however, has to be Barack Obama's autobiography
Dreams From My Father
. A slow, engrossing read which was the best written of all the books I read on the beach and by the pool. It was very exciting to read this thought provoking (about race, certainly, but equally so about human nature) memoir in the knowledge that its wise, humble author is about to take on one of the most challenging jobs in the world. It's going to be an interesting year.